About Highway Safety Specialists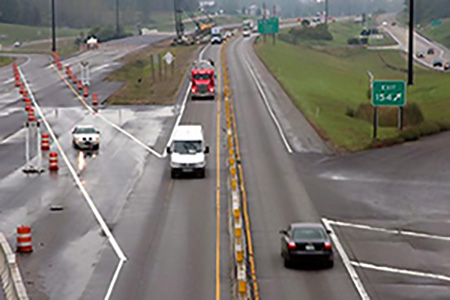 Highway Safety Specialists is located in Fort Wayne, IN and brings 20 years of experience and knowledge to our customers through the production and sale of roadway safety products. HSS offers products that help make highways safer and protect the lives of technicians working and motorists traveling on them.
Highway Safety Specialists is a division of Benchmark Human Services, founded in 1960, a company that provides services at home, at work, and in the community to people with disabilities. In 2000, key personnel with Benchmark's industrial operations program saw a need for durable concrete delineators in the market and decided to pilot a new program to produce and market these products. Since then, HSS has continued to expand its highway safety equipment and product selection to include cones, drums, channelizers, barricades, portable signage, message boards, vertical panels, and crash attenuators. These products are available for sale throughout the United States, as well as internationally, and if one of our standard products does not meet a customer's needs, HSS engineers will work with them to design, develop, and approve a new specialty product to fit those needs.
Highway Safety Specialists works to help fulfill a major part of Benchmark's mission, to help people find and keep meaningful employment. People with disabilities are employed to perform a variety of jobs as part of HSS's manufacturing and shipping processes, and we are proud to exemplify this important aspect of our parent company's mission. Please visit www.BenchmarkHS.com if you would like to know more about Benchmark Human Services.
---